If you search for dumpster rental Malden MA, you will find Courtney Services, a local company providing dumpster rentals to residential and commercial clients in Malden MA and the surrounding towns. Be prepared to take on any project by calling Courtney Services to rent a dumpster today.
Quality Dumpsters for Rental in Malden MA
Are you looking for a dumpster that will help you with an upcoming project? Courtney Services offers top-rated dumpsters that will be sure to make your job less stressful for you. We are a family owned and operated business providing dumpster services to local clients.
When you are planning your project – whatever it might be – you need to be prepared. That's why you need to rent a dumpster to help manage your project cleanup. Having a dumpster around for your trash makes the job that much easier, so why not make a call that will save you time in the end?
Our team offers all different sizes of dumpsters so you can get the perfect one to fit your job's needs. Courtney carries 10-yard, 15-yard, and 20-yard bins, meaning you can toss away 1.5 tons, 2 tons, or 3 tons of trash at a time. There are some restrictions on what you can throw away (no flammables, hazardous waste, paint, etc) and an extra charge for certain larger items, like television, mattresses, refrigerators, washers and dryers. Other than those, feel free to fill whatever dumpster you rent with whatever you like!
Regardless of the purpose, Courtney Services has the right dumpster for you. Our dumpsters are perfect for de-cluttering your home or business, renovating any part of your property or even cleaning up messy and unwanted parts of your landscape. When you need dumpster rental in Bedford MA, call Courtney Services today. 
For Dumpster Rentals in Malden MA Call our Team
If you are interested in learning more about quality dumpster rental in Malden MA, don't hesitate to get in touch with Courtney Services today. For more information or to get started with us, call 781-398-1600 or request an estimate online. 
Click here to like us on Facebook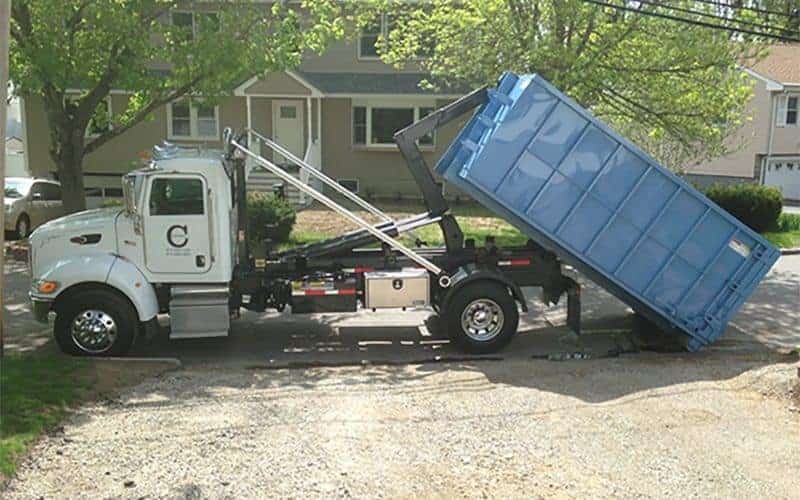 Contact Us To Schedule Your Dumpster