Massachusetts Dumpster Rental Company
Courtney Services, Inc. Waltham & Billerica, MA Call 617.590.1307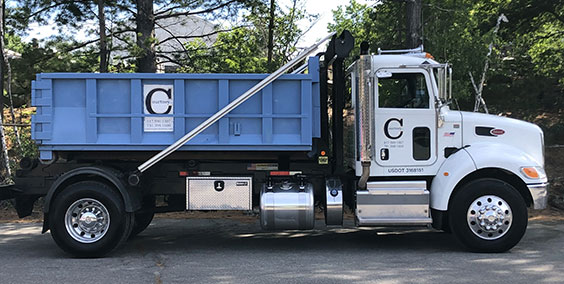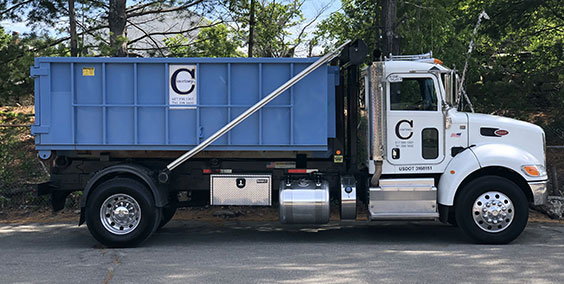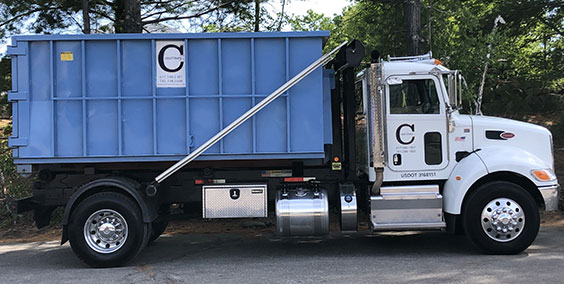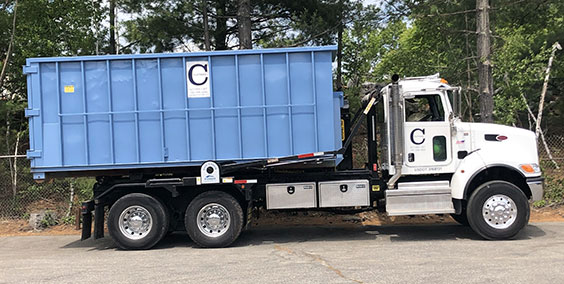 For Roll Off Dumpster Rental in Greater Boston, MA Call Courtney Services Today 617.590.1307
Courtney Services with offices in Waltham and Billerica, Massachusetts specializes in renting dumpsters at competitive dumpster rental rates. Our local dumpster rental company rents 10 yard, 15 yard and 20 yard roll off dumpsters to residential and commercial customers throughout Eastern Massachusetts.
Our dumpster rental team is experienced and ready to deliver a 10 yard, 15 yard or 20 yard dumpster to your home or office. By choosing Courtney Services as your company of choice, you're choosing a company with name recognition for low dumpster rental rates and quality service.
Benefits of a Roll Off Dumpster Rental?
Roll Off Dumpsters may loom large in front of homes, but they can be a very handy tool for homeowners and workers alike. Many homes that have dumpsters in the yard are usually cleaning or remodeling. If you've ever remodeled your kitchen, bathroom, or living room, you know how much waste can be created. Floorboards, siding, old tile, even the kitchen sink – if you're remodeling, they've got to go somewhere.
Instead of borrowing a friend's pickup, many DIY'ers will rent a dumpster during their job. This makes the entire process easier to handle. Simply toss the trash from the renovation into the dumpster and be done with it. No need to clean the yard after gutting your house.
Cleaning the attic or the garage of a lot of trash and unused items will need a large can as well. When people get tired of trips to the dump, they bring the dump to them. With a dumpster, you can fire many items into the bin and make your cleaning job much easier.
Whatever your reason may be for needed to rent a dumpster, we have the perfect size dumpster for you
Courtney Services has been renting dumpsters for a long time, and we're confident that we have the right dumpster for your job at the right price. We have various sizes of dumpsters available for rent, so you won't need to worry about whether you'll overfill it or not. Courtney Services has 10-yard, 15-yard, and 20- yard dumpsters ready to go.
Easy To Order Roll Off Dumpster Rental
Some companies have scheduling difficulties with ordering dumpsters. At Courtney Services, we strive to make your dumpster rental ordering and scheduling process as easy as possible.
Fill Out Our Roll Off Dumpster Rental Form
To get a better idea of what you need, we have a very simple form ready to go. Here, you'll be able to let us know about the job you're doing. Don't leave out any details – knowing the intricate details of the load will help us get you the dumpster that you need.
Call Our Office to Schedule a Dumpster Rental Today!
Our front office staff is able to help you choose the right dumpster to meet your needs. They'll know what will work for different kinds of cleaning and remodeling jobs.
Book Your Roll Off Dumpster Rental Today
We provide 10, 15 and 20 yard dumpsters for rent throughout the greater Boston area and Metro West Boston including but not limited to the following Massachusetts communities: Arlington, Bedford, Belmont, Billerica, Brighton, Brookline, Burlington, Cambridge, Concord, Lexington, Lincoln, Needham, Newton, Medford, Somerville, Waltham, Watertown, Wayland, Wellesley, Weston, Winchester and Woburn MA.
To learn more or to rent a roll off dumpster, call our office today. We'll be sure to have the perfect sized dumpster to match your needs, call 617.590.1307.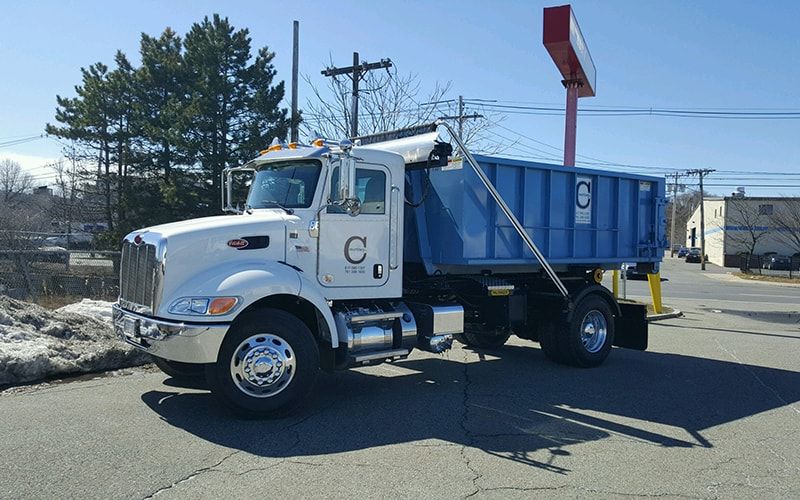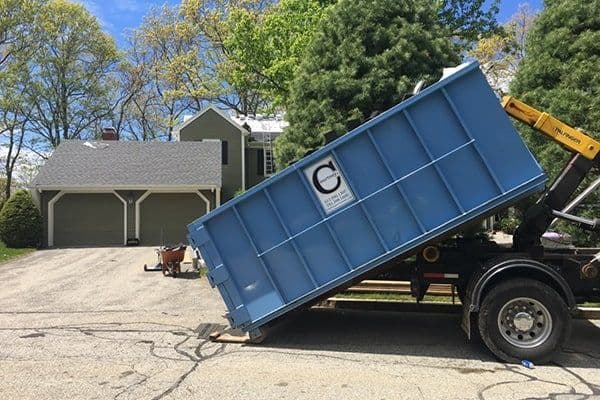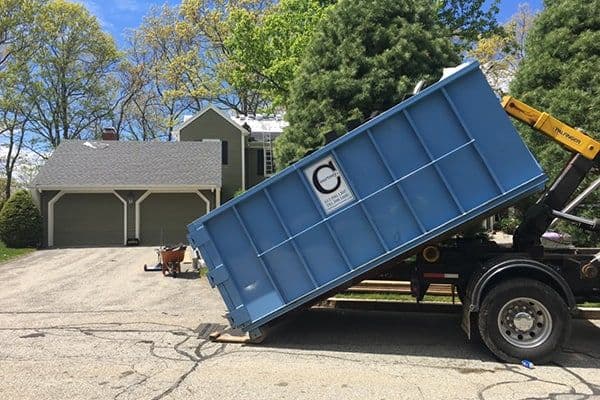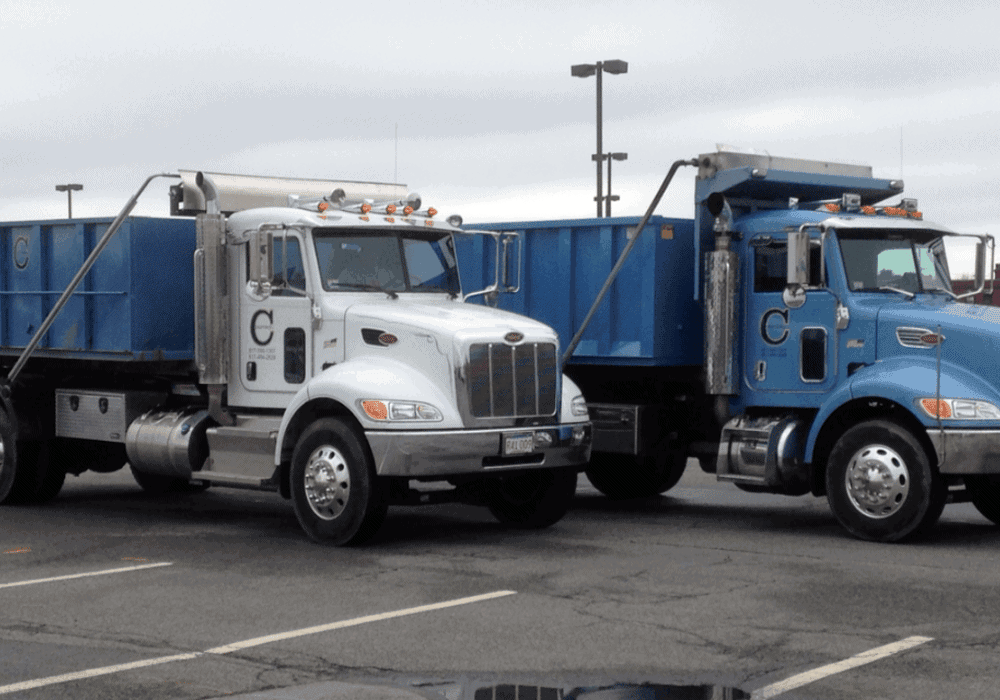 Start Your Next Project with Courtney Services, Inc.
Courtney Services, Inc. Provides Roll Off Dumpster Rentals in Greater Boston