Courtney Landscaping Provides Landscape Design & Installation Services in Belmont, MA and Surrounding Towns
Courtney Landscaping provides residential and commercial landscaping services to homeowners and businesses in Belmont MA and surrounding towns. We provide a variety of landscaping services such as: landscape installations, lawn maintenance. irrigation systems, new lawn installs and more.
Landscaping Services
When driving around the greater Boston area, you're likely to find some really well-maintained yards. Beautiful, lush grass, well-trimmed hedges, and absolutely stunning curb appeal. They take pride in their home and so do you. The only issue is time. You work and can only afford a couple hours on the weekend to get your yard in shape. The solution? Call Courtney Landscaping of course! Our team of landscaping experts have seen it all, and they'll be able to get your landscaping sorted out in now time. If you have big plans for your property or simply want a helping and knowledgeable hand, Courtney Landscaping Services are perfect for you.
What Landscaping Services Do You Need
No landscaping job is the same. Every yard is a little different and every homeowner has a different level of service in mind. Courtney Landscaping Services has a wide variety of landscaping services that they can apply to your yard.
Landscape Maintenance
If you find yourself with little time to maintain your yard, it can get unruly in a hurry. Long, unkempt grass is an eyesore. Unfertilized yards and gardens mean a fairly meek and unimpressive landscape surrounding your house. You'd take care of it if
you could, so why not let us help you out? Courtney Landscaping Services is able to handle the lawn mowing, weeding and fertilizing for your lawn. We'll happily edge the property and seed. We're able to take care of spring and fall cleanup for your yard.
Setting up your yard for the season is just as important as putting it to bed for the winter. And in Massachusetts, ensuring your yard is secure for winter is important.
Landscape Installation
Are your trees looking a little droopy? Are you having issues keeping your lawn alive? Do you have bushes that could use some work? Courtney Landscaping is at your service! Our team is able to perform new lawn installations, sodding, seeding and plantings. In addition, we install residential lawn sprinkler systems and commercial irrigation systems.
Hardscaping
Courtney Landscaping has the experience to handle your landscape design and construction needs. Well-crafted and placed hardscapes can add a lot of character and structure to your yard. Stone walkways, walls, driveways, patios and outdoor fire pits add a lot of functionality to your landscape and curb appeal to the home.
Call Courtney Landscaping Services Today at 617.590.1309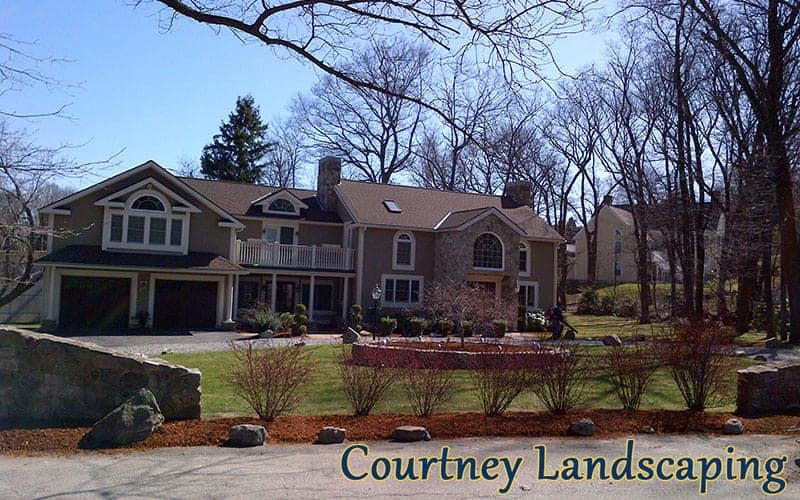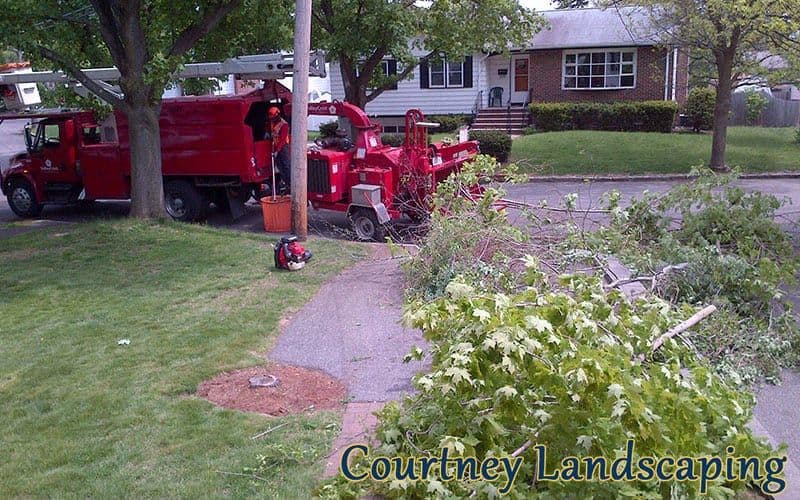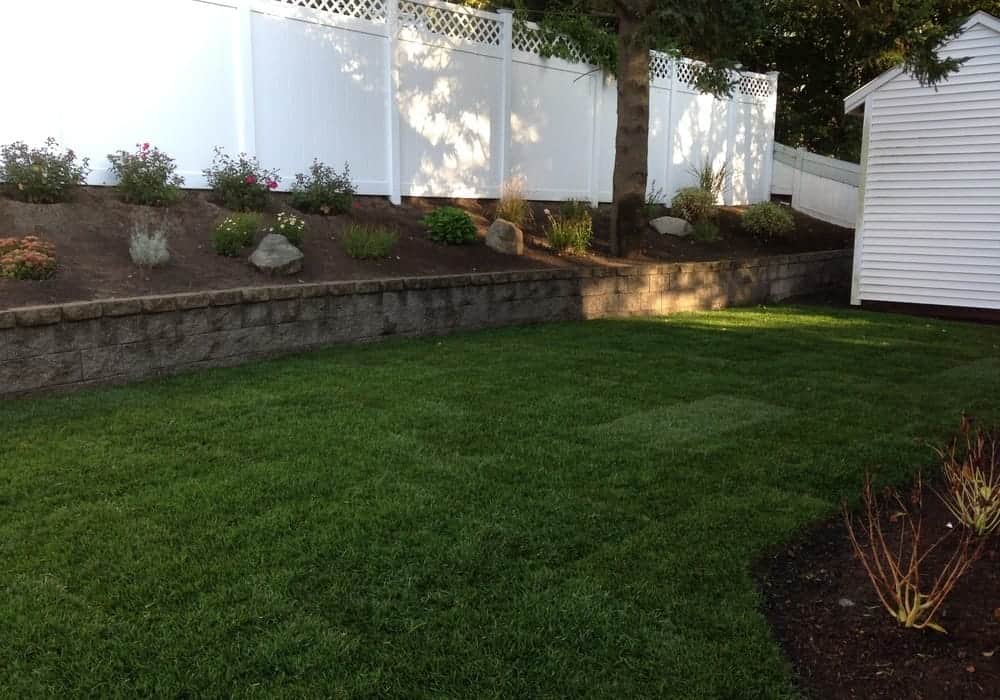 Start Your Next Project with Courtney Services, Inc.
Courtney Services, Inc. Provides Roll Off Dumpster Rentals in Greater Boston